Submitted by Hawk on Sat, 07/05/2008 - 23:34
If you are running into connection problems with Mail 3.x, there is a fairly simple solution to help locate the problem.
1) Click on the Window menu.


2) Select Connection Doctor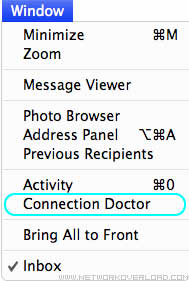 3) If the connection is working properly, you will see the following screen: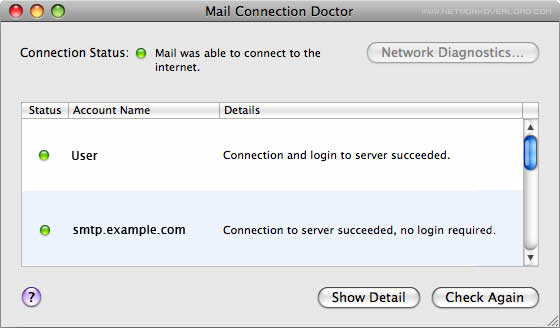 4) But if the connection is down, Connection Doctor will look like this: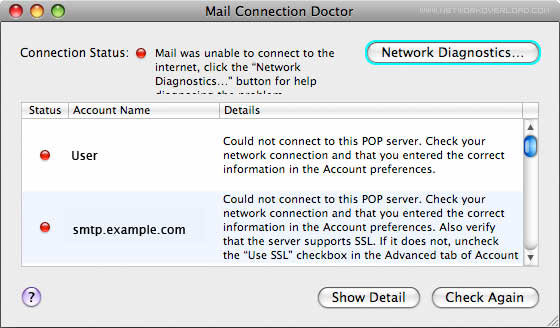 5) Click on Network Diagnostics to begin troubleshooting the connection.
6) If the connection is down you will see: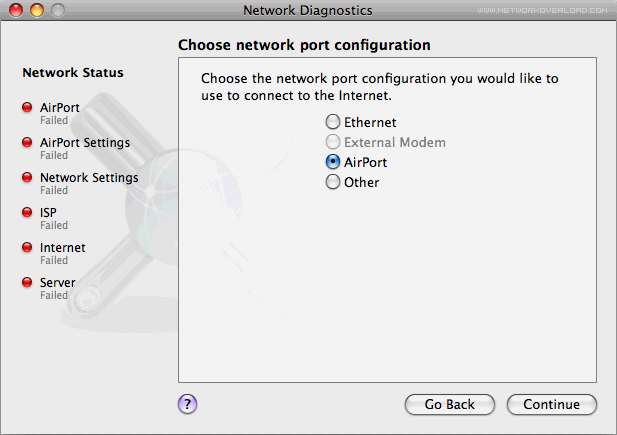 7) Select your preferred network connection and follow the steps in the wizard.
8) If everything works your connection should be back on and Network Diagnostics will reflect that:
9) Try checking for new email. The connection should be working at this point.