Submitted by Hawk on Mon, 06/30/2008 - 01:02
How to add a new mail account in Mail 3.x
1) Open Mail by clicking on the Mail icon on the left part of the Dock.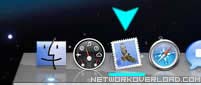 2) The quickest way to create a new account in Mail 3.x is to click on the File menu and select Add Account.
3) Fill in your Name
4) Enter your email address and password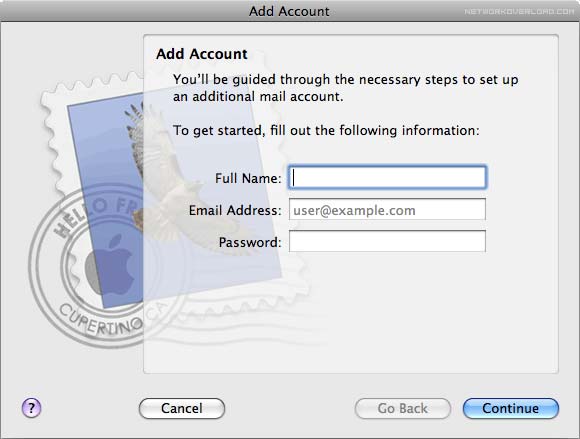 5) Click on Continue to proceed to the next step
4) The username and password should be filled in already from the information entered on the previous step.

5) Select the Account Type that matches your email account. POP is the more common type. Check with your ISP if you are unsure what type of account you have.



6) Enter a Description to identify the account / mailbox (eg. Home or Work)
7) Enter the Incoming Mail Server address. If you don't have it, check with your provider.
8) Click on Continue to proceed to the next step.
Note: Once Continue is clicked, Mail will attempt to contact the incoming mail server and will proceed once the check is complete.
9) Incoming Mail Security settings only need changing if your ISP uses a secure or SSL connection. By default the Authentication is Password without SSL checked.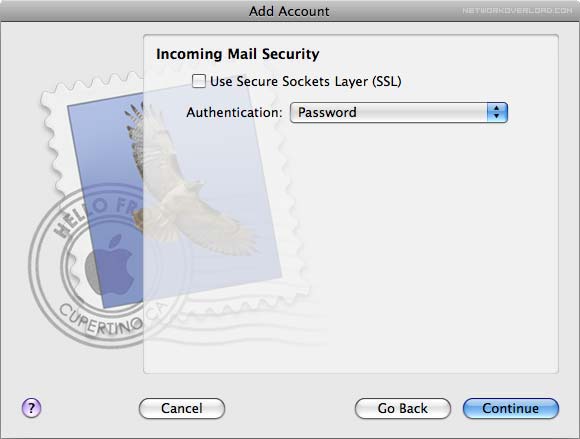 10) Click on Continue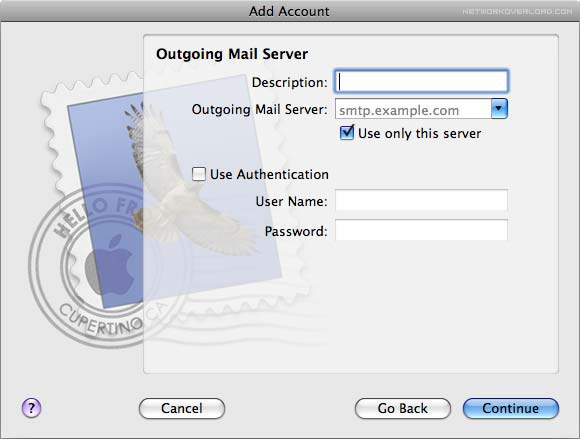 11) Enter the Description for the outgoing mail server.
12) Enter the SMTP server address in the Outgoing Mail Server box. If you have multiple accounts in Mail and want to use only the specified server for this one, check the "Use only this server" box.
13) If your SMTP server requires authentication, check the Use Authentication box and enter your username and password below.
14) Click on Continue
15) Outgoing Mail Security allows you to use a secure connection (SSL)

Many ISPs do not use this option. If your ISP does not require an outgoing secure connection, leave the Use Secure Sockets Layer (SSL) box unchecked and the Authentication left as None.
16) Click on Continue
17) The Account Summary screen allows you to double check your settings before finishing.


18) Make sure the Take account online box is checked if you want to activate the new mail account and allow it to download email.
19) Click on Create to finish.